Marketing Master Class Series
A Social Media Smackdown:
Which Platform is Best for Your Business?
Are you struggling to choose the right social media platform for your brand?
In today's digital world, social media advertising has become an essential part of any marketing strategy. With so many platforms to choose from, finding the ideal one that suits your business needs can be a daunting task.
That's where our webinar comes in. Our expert speakers will provide you with a comprehensive overview of the advantages and disadvantages of various social media platforms, allowing you to decide which is the best fit for your brand.
Whether you're a seasoned marketer or new to the world of social media advertising, this webinar is for you. You'll gain valuable insights and actionable strategies to help you improve your social media advertising game and drive better results for your business.
Join us to unlock the power of social media advertising and take your business to the next level.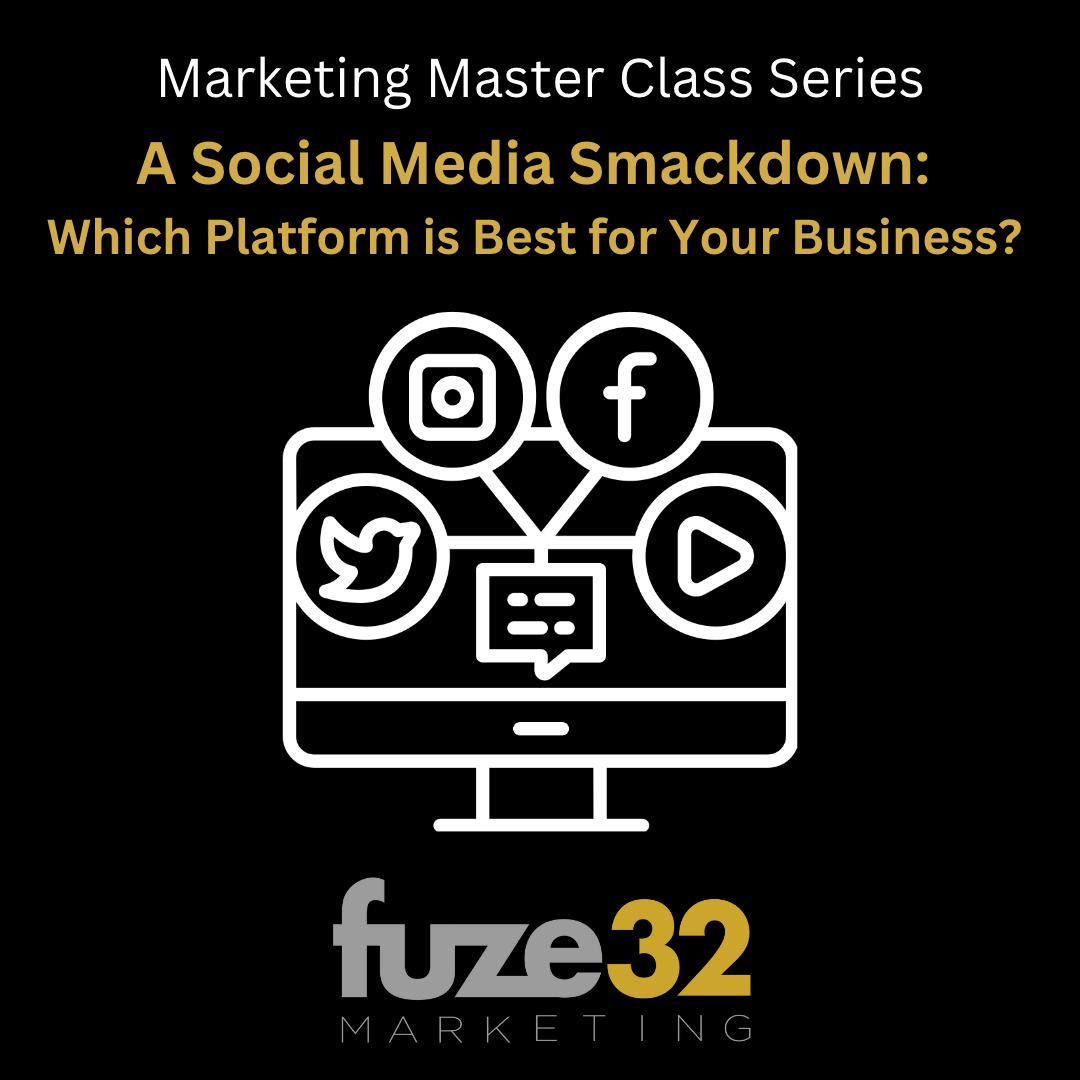 Don't miss out on the next Marketing Master Class!
We host a 30-minute webinar on a different topic each month. Our Marketing Master Class Series is designed to share tools and tactics to take your marketing to the next level. They will cover all aspects of marketing: digital, social media, inbound, content, website, and more!
Sign up to ensure you are notified when the upcoming webinars are open for registration!