Marketing Master Class Series
Maximizing the Impact of Your Google Search Ads
Are You Making the Most of Google Search Ads?
With Google Search Ads, you can significantly expand your audience and increase your online visibility. However, to fully leverage this advertising tool, optimizing your campaigns for maximum ROI is crucial.
Fortunately, our webinar will equip you with expert tips and tricks to enhance your overall performance and maximize your ROI with Google Search Ads.
This is a unique opportunity to learn from the best and take your marketing efforts to new heights.
Don't miss out! Fill out the form below to watch the webinar.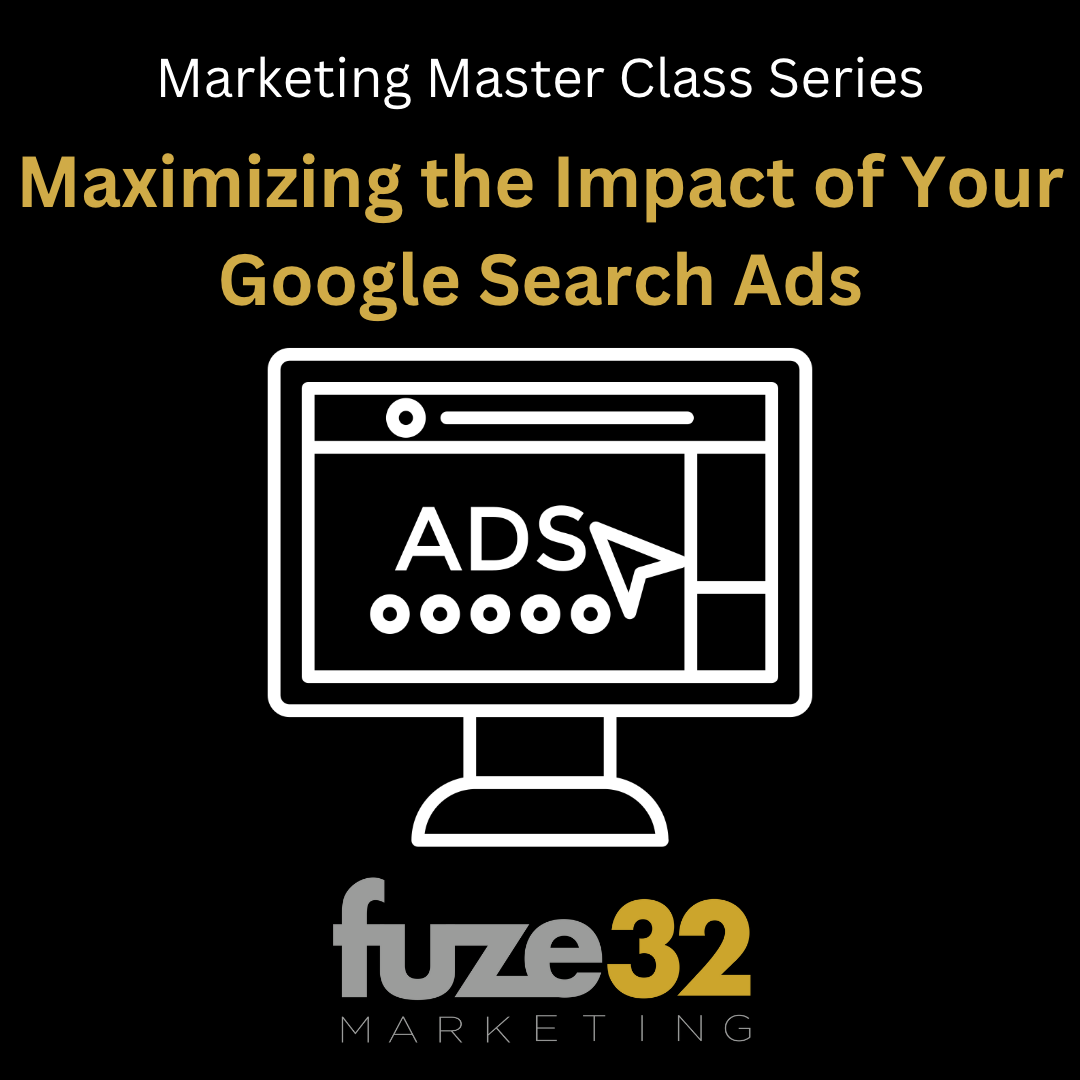 Don't miss out on the next Marketing Master Class!
We host a 30-minute webinar on a different topic each month. Our Marketing Master Class Series is designed to share tools and tactics to take your marketing to the next level. They will cover all aspects of marketing: digital, social media, inbound, content, website, and more!
Sign up to ensure you are notified when the upcoming webinars are open for registration!