Marketing Master Class Series
From Post to Profit:
Understanding Facebook Advertising for Business Owners
Are you ready to unlock the full potential of Facebook advertising for your business?
Facebook is a powerhouse platform that offers endless opportunities for businesses to reach their target audience and drive profits. But with so many options and features, it can be overwhelming to navigate independently.

Our expert team of social media marketers has years of experience and success in Facebook advertising, and we're eager to share our knowledge with you. In this webinar, we'll provide a comprehensive overview of Facebook advertising and show you how to leverage its features to your advantage.

So, if you're ready to take your social media marketing to the next level and unlock the full potential of Facebook advertising, check out our webinar below!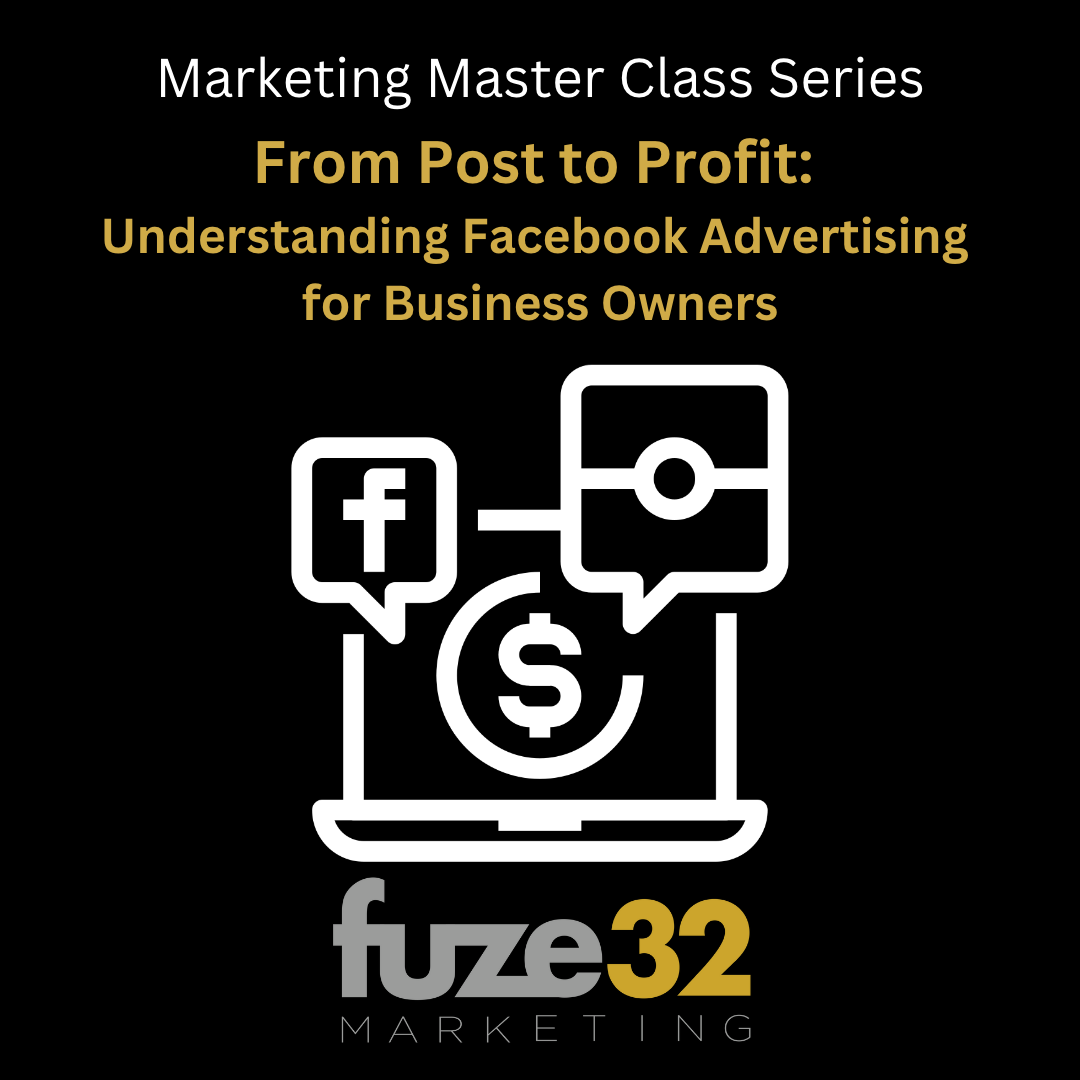 Don't miss out on the next Marketing Master Class!
We host a 30-minute webinar on a different topic each month. Our Marketing Master Class Series is designed to share tools and tactics to take your marketing to the next level. They will cover all aspects of marketing: digital, social media, inbound, content, website, and more!
Sign up to ensure you are notified when the upcoming webinars are open for registration!