Marketing Master Class Series
Marketing & Sales Synergy:
Empowering Your Salespeople with Content
Ready to transform your sales team's performance with the strategic use of content?
Whether it's crafting engaging blog posts, creating compelling videos, or tailoring content for personalized email campaigns, the right content strategy can be the linchpin of your sales success.
With content as a cornerstone, your sales team can navigate the modern business landscape with finesse, ultimately turning potential clients into satisfied customers while boosting your bottom line.
Fill out the form below to watch the webinar!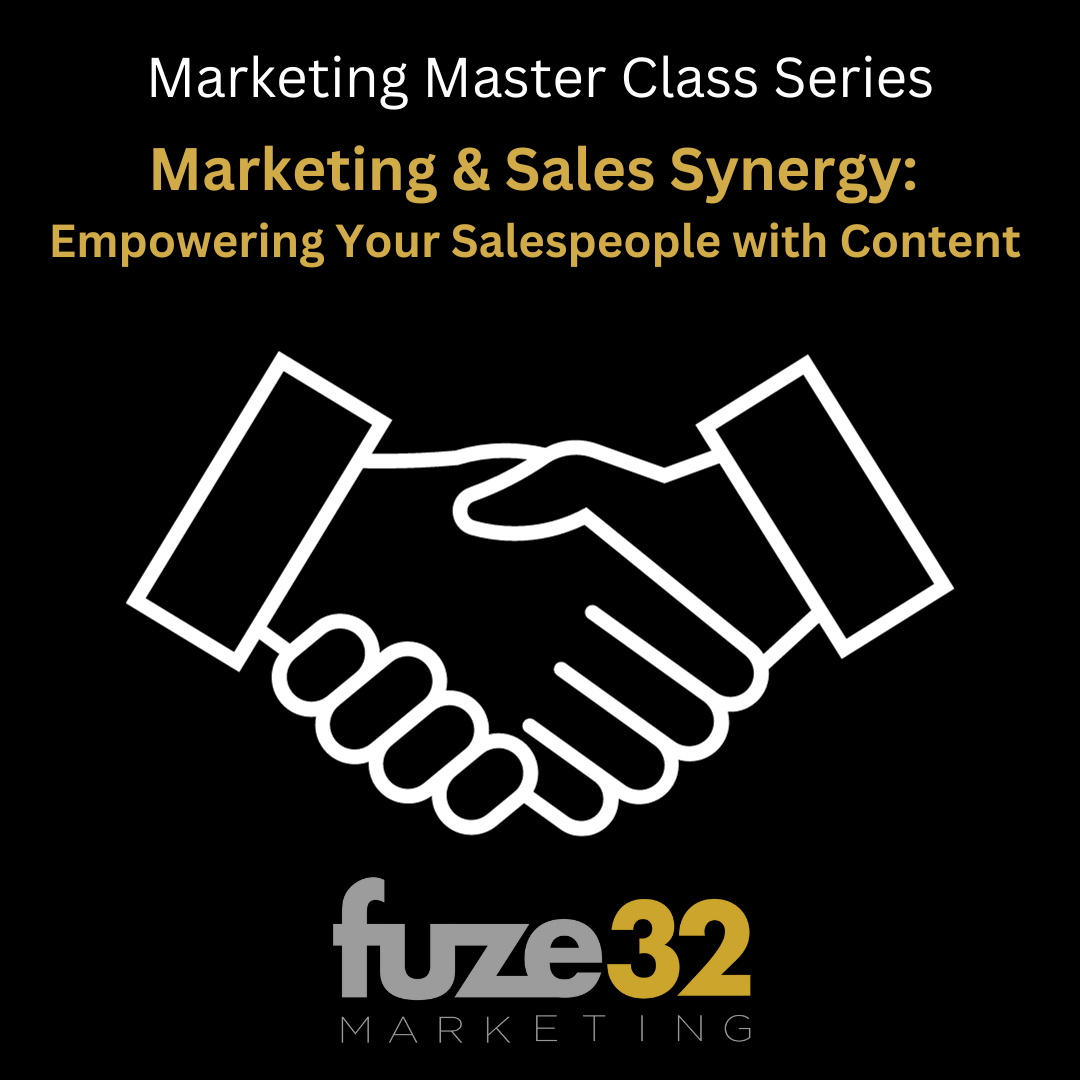 Don't miss out on the next Marketing Master Class!
We host a 30-minute webinar on a different topic each month. Our Marketing Master Class Series is designed to share tools and tactics to take your marketing to the next level. They will cover all aspects of marketing: digital, social media, inbound, content, website, and more!
Sign up to ensure you are notified when the upcoming webinars are open for registration!