Marketing Master Class Series
Unlock SEO Success With
The
Power of Content Marketing
What if the key to dominating search engines lies within strategic content marketing?
In today's digital landscape, the marriage of content and SEO is a critical driver of online success, and in this webinar, we're here to show you how to harness this powerful combination.
Enter your information below for a transformative journey to SEO success!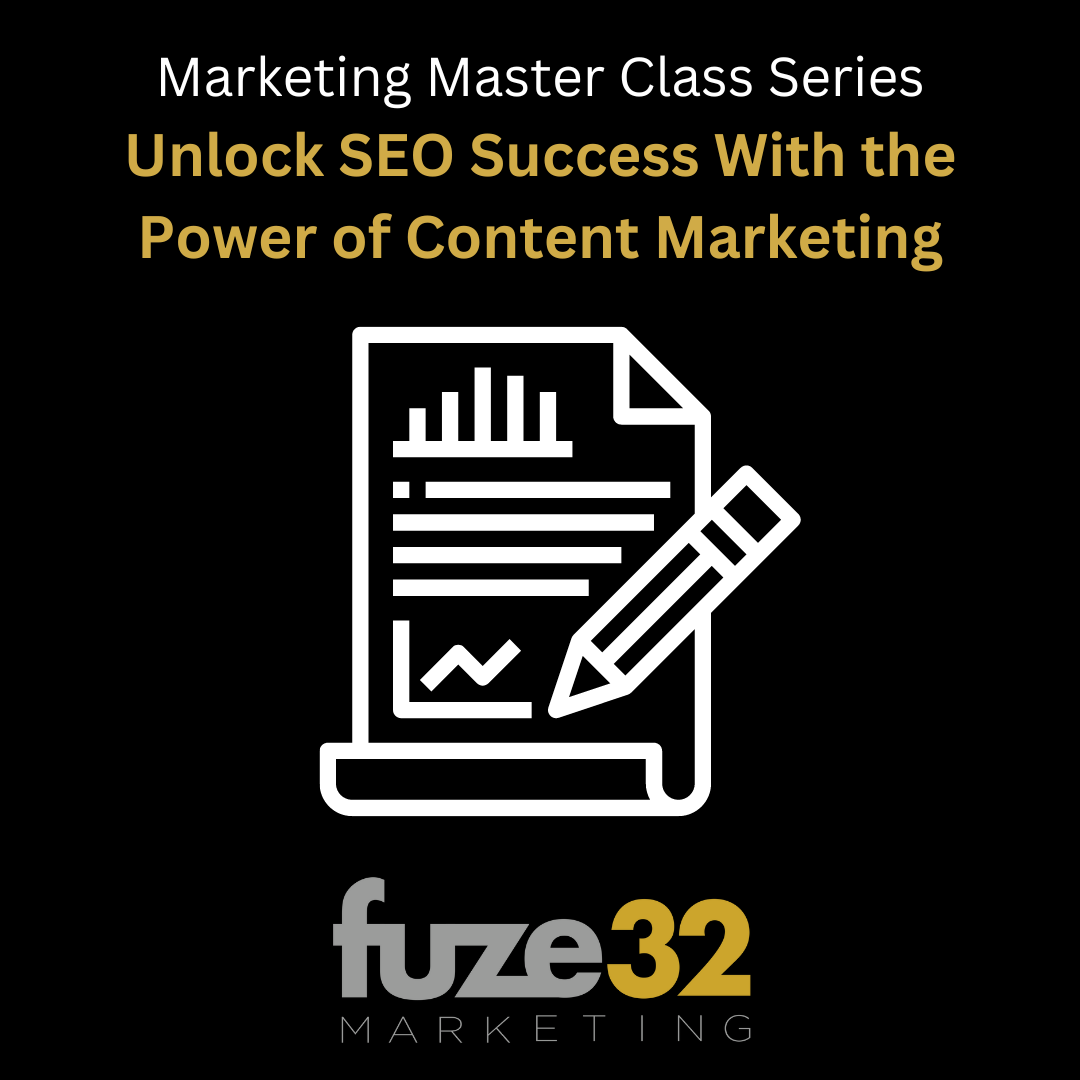 Don't miss out on the next Marketing Master Class!
We host a 30-minute webinar on a different topic each month. Our Marketing Master Class Series is designed to share tools and tactics to take your marketing to the next level. They will cover all aspects of marketing: digital, social media, inbound, content, website, and more!
Sign up to ensure you are notified when the upcoming webinars are open for registration!